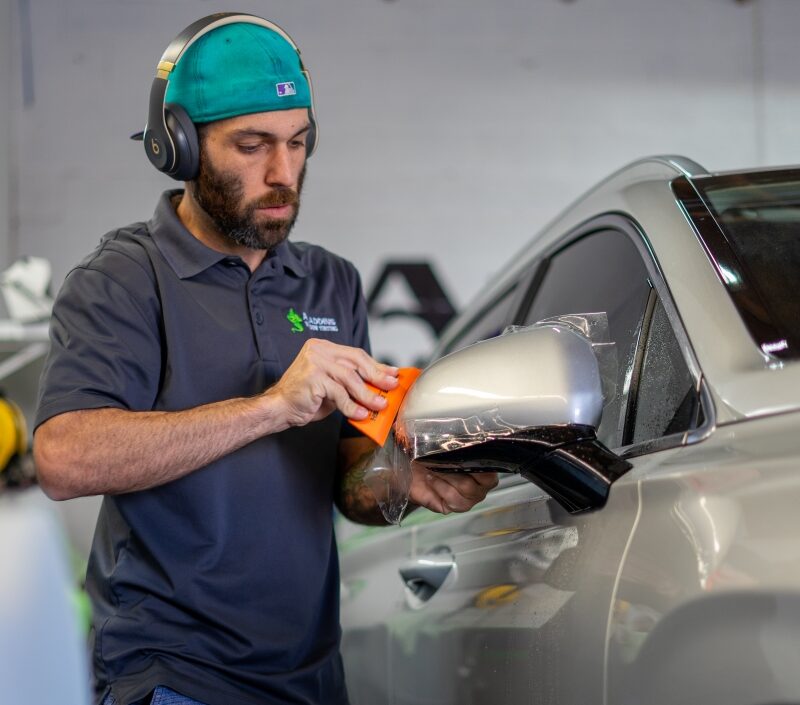 Danny Mustafa
Founder & CEO / Installer
SPECIALTY
Danny specializes in Auto, Residential & Commercial film installations and has 10+ years of professional sales and installation experience. Window tinting skills also translated very well into vinyl wrapping and paint protection films.
Experience
The founder and CEO has been in the industry since he was just 9 or 10 years old learning from uncles who had a passion for cars and who also ran a small tint and audio shop in Southern California. In 2008, after receiving an Honorable Discharge from the United States Army, Danny left his sales job and started Aladdins Window Tinting out the garage with his Uncle. From humble beginnings the business out grew the garage from Glendale and in 2014 Danny opened a retail location in Peoria, AZ. The expansion allowed for additional services to added to the scope of the business including car detailing, vinyl wrapping and paint protection films.
Other
Contact Me
Error: Contact form not found.